Spices and condiments
COMPTOIR DES EPICES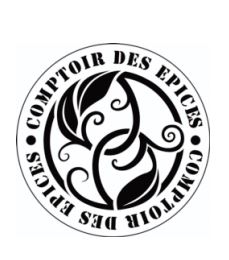 Person of contact
Jean-Vincent VERITER
Phone: 32-(0)474861833
Contact details
Rue Slar, 126
4801 STEMBERT
Phone: 32-(0)87783700
Fax :32-(0)87783701
company profile
Company history
Since 1925, we have been trawling the world in our quest for unusual flavours. With quality and ethics being our watchword and with our enthusiasm for biodiversity, we have been working for 4 generations with a multitude of producers and partners.
Added Value
Craftsman's skills ! … Welcome to our workshop where the entire process for grinding and blending spices has always taken place, in our pursuit for freshness and exclusivity.
Product range - Services / Brands / Markets
Totally unique, delicious, exclusive and natural products reflecting the delectable traditions of the whole world : spices, teas and vegetarian products.
Certification
Certified craft.
Pictures