Spices and condiments
COLONA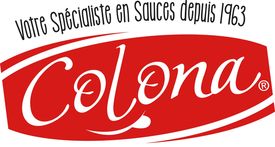 Person of contact
Maxime COLON
Export Manager
Contact details
Au Fonds Race, 25
4300 WAREMME
Phone: 32-(0)19322778
Fax :32-(0)19328354
company profile
Company history
For three generations, COLONA has manufactured a complete range of emulsified mayonnaises and sauces.
As a specialist for nearly 50 years in the Snacks market, COLONA has established unrivalled standards of taste, quality and service, making it a leading brand in its niche.
Added Value
COLONA has modern production facilities that comply with European standards.
It offers its customers consistently high standards of quality and service.
COLONA has kept its human scale and continues to listen to the specific requests that come its way so as to meet both domestic and international market demands.
The company achieves 90% of its sales (approx. €30,000,000) through exportation, of which half is to France. It produces over 22,000,000L of sauces per year. The products are distributed in more than forty countries worldwide, including: Spain, Australia, Lebanon, Singapore, Israel, Italy, Colombia and many African countries.
Product range - Services / Brands / Markets
COLONA operates 6 lines for producing sauces in various kinds of packaging:
- 1000ml, 500ml, 250ml and 90ml glass jars ;
- 500ml and 950ml plastic tubes ;
- 300 ml Topdown ;
- 3.5 and 10L plastic pails ;
- 5 and 6L plastic cans, 3L PET pots ;
- 4L bag in box ;
- 18L hot sauce pails ;
- 10gr/4ml sticks sauce ;
Main references
Carrefour, Intermarché, Colruyt, Metro
Certification
IFS version 5 higher level - HALAL
Pictures