Miscellaneous
CD PAPER PRODUCT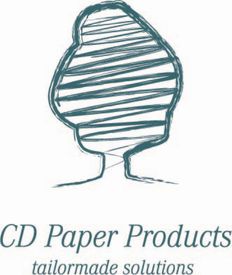 Person of contact
Claudio DI VITO
Managing Director
Contact details
Rue du Try Bara, 1
1380 LASNE
Phone: 32-(0)22687678
Fax :32-(0)22687629
company profile
Company history
Based in the Brussels region, CD PAPER PRODUCTS is specialized in the development and manufacture of customized, top range packaging for the chocolate and fine food industry.
What sets us apart is the high degree of finish, a good dose of creativity and a manufacturing unit quite remarkable that strictly adheres to Good Manufacturing Practices (GMP) for food packaging.
For nearly 20 years, we have been providing know-how and expertise to a demanding international clientele.
Added Value
CD PAPER PRODUCTS develops and manufactures all sorts of packaging, from luxury assembled boxes to various promotional packaging, all united by the same high levels of quality and creativity and the strictest compliance with current food safety standards. Every effort is made concerning the factory, materials used and compliance tests to give customers who use CD PAPER PRODUCTS packaging for their products a maximum guarantee of quality.
Main references
Nestlé, Nespresso, Galler, Ladurée, Le Nôtre, Fauchon, Al Nassma, See's Candy, Patchi…
Certification
Iso 8000
GMP
REACH
Pictures