Miscellaneous
BELIX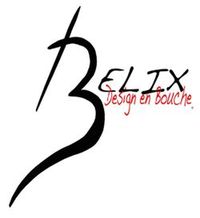 Person of contact
Contact details
Avenue de l'Esperance, 41
6220 FLEURUS
Phone: 32-(0)71800680
Fax :32-(0)71851975
company profile
Company history
In just seven years BELIX, founded in 2005, has seen remarkable growth in turnover. It is a family firm, able to respond to any request quickly and flexibly.
Added Value
Eager to please our customers, we put the emphasis on quality, design and good presentation of our products, while paying special attention to customers' needs.
BELIX is able to supply its clientele throughout the world from its logistics platform.
Product range - Services / Brands / Markets
BELIX specialises in the manufacture of products and packaging for HORECA (the hotel and catering trade).
We have developed an innovative range of moulded forms for use in appetizers, made of crystal-injected polystyrene, whose appearance is so similar to glass that it is easily mistaken for glass.
We also offer a collection of designs made of bamboo and wood.
These collections of mini-forms highlight the presentation of your preparations such as appetizers, zakouski, deep-frozen foods, pastries, etc.
Main references
Our products are distributed by wholesalers, packaging distributors and through large retailers (department stores) and the food-processing industry.
At the present time, we service countries such as France, Germany, Spain, Netherlands, Italy, Switzerland, Australia, Arab Emirates, Scandinavia, etc. We also have a subsidiary in the USA.
Certification
All our products are tested in accordance with European standards on food contact.
Our designs are trademarked.
Pictures