Spices and condiments
CONSERVERIE ET MOUTARDERIE BELGE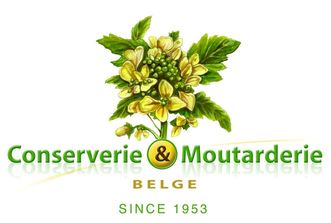 Person of contact
Philippe RENSON
CEO
Phone: 32-(0)87858010
Contact details
Rue d'Eynatten, 20
4730 RAEREN
Phone: 32-(0)87858017
Fax :32-(0)87858018
company profile
Added Value
CMB is a family-owned company that focuses on differentiation and innovation. Creativity, quality and flexibility are our key assets. We are able to answer very specific requests, whether it is to develop a recipe or a tailor-made package. The most successful projects are those we develop in partnership with our customers, so do not hesitate to contact us.
Product range - Services / Brands / Markets
CMB produces and sells mustards, spreads, cold and hot sauces as well as prepared meals. Our offer targets both retailers and wholesalers. Our experience of more than 60 years in the sector also enables us to manage international requests and all the administrative procedures that come along.
Main references
CARREFOUR, COLRUYT, DELHAIZE, COOP, DANSK SUPERMARKET, CORA, …
Certification
To satisfy the need for quality products, we hold the following certifications: BRC & FDA, Kosher, Halal, Organic – Certisys.
Activities, products and brands
Since 1953 the Conserverie Moutarderie Belge (CMB) is a family run business in Belgium which is specialized in the production of mustard, sauces, and ready meals. These products are commercialized under private label and under our own brands: « La vache qui regarde passer les trains », « Jefke », « Filou », « Yvalli » and « La Délicieuse ». And they are distributed in fine food stores, retail sector, food service and food industry.
New products and innovations
"Since some years, the third generation has stepped into the company with further product ideas and initiated the development of new products aiming to complement the existing range with dressing and spreads. The CMB was elected best family company in Wallonia in 2018. "
Pictures