Spices and condiments
CORMAN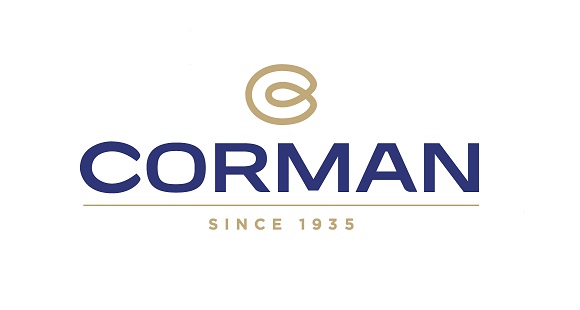 Person of contact
Michaël BARONE
Export Manager
Phone: 32-(0)87342253
Contact details
Rue de la Gileppe, 4
4834 LIMBOURG
Phone: 32-(0)87342211
Fax :32-(0)87763825
company profile
Added Value
CORMAN (Groupe SAVENCIA) is the leader of functional milk fat. CORMAN's state of the art technology enables us to adapt the properties of butters and AMFs by influencing : the melting curve, colour and flavour, functionality, the reduction of fat content, texture, cholesterol reduction (butter decholesterolisation patent).
Product range - Services / Brands / Markets
Industrial range: AMF, butter, composite fat (vegetable/butter mixes), palm oil alternatives, concentrated cream for recombination, ready-mix for low fat cream cheese, natural butter flavours, AMF powder, milk phospholipids.
Consumers : butters and low fat spreadable butters , food preparations (vegetable/butter mixes), low fat creams and chocolate spreads (fresh) packed in small dishes, aluminium, bottles,...
Main references
Consumer Division: the majority of supermarket distribution stores. CORMAN produces various mass consumption products under contract for other international brands. Ingredients Division: Nestlé, Mars, Unilever.
Certification
HACCP, BRC, IFS, HALAL (MUI)
Pictures