Miscellaneous
BARBECUE & VIGNE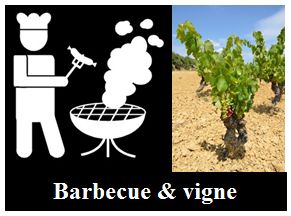 Person of contact
M. Pierre GOFFINET
Phone: 32-(0)486451038
Contact details
Rue de Royenne, 19
1390 GREZ-DOICEAU
Phone: 32-(0)10229207
Fax :32-(0)10229207
company profile
Company history
The « House Goffinet » started this activity in 1997. It has moved in 2010 into « Barbecue & vigne SPRL ».
She is specialized into production of grapevine wood used as strong flavouring wood for BBQ.
She is the only one company in Belgium that offers this kind of smoking wood.
Added Value
Our grapevine wood brings excellent DISTINCTIVE AND TYPICAL AROMA'S
100% natural wood
Clean
Long lasting
Ecological production process
Product range - Services / Brands / Markets
Bags 4 kgs (9 pounds)
* logs + - 15 cm (8-12 inches)
* main flavouring fuel, replaces common charcoal
Bags 500 gr (1.1 pounds)
* chips + - 1 à 3 cm
* smoking wood chips, in combination with charcoal
Current production capacity:
150.000 bags 4 kgs – 9 pounds
200.000 bags chips 500 gr – 1.1 pound
Main references
Supermarkets : Delhaize, Carrefour, Cora, Brico, Makro, Colruyt (MDD)
DIY : Brico
Medium size stores : Delfood, Delitraiteur
Garden centers : Aveve
Specialized stores : La Provencale (LU), Pall Center (LU)
Petrol stations : Conway
Butcher shops wholesalers : Blancke - Suigro
Pictures