Dairy and egg products
FROMAGERIE REGAL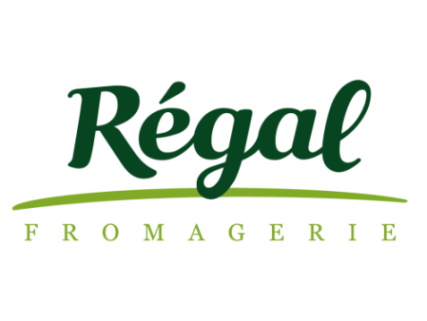 Person of contact
M. Christophe DUBOIS
Sales manager
Phone: 32-(0)460941685
Contact details
8, Rue Derrière Les Jardins
4610 QUEUE-DU-BOIS
Phone: 32-(0)43706398
Fax :32-(0)43706480
company profile
Company history
Set up in 1918 by Marie Camal in Queue-du-Bois near Liège, Fromagerie Régal always made traditional fresh cheese. In 2011, the Bruwier family, who are local dairy farmers, took over the activities of RÉGAL which had been owned by the Camal family for close to one century.
FROMAGERIE RÉGAL currently employs 5 staff, processing an annual volume of 1,500,000 litres of milk to produce 350 tonnes of fresh cheese.
Added Value
FROMAGERIE RÉGAL draws on artisanal fabrication methods that are its trademark and a quality hallmark of original products. The products are 'live', which gives them their authentic flavour. RÉGAL specialises in all types of fresh cheese. The company's wealth of expertise in this area enables us to offer products that are customised to suit every specific application.
Product range - Services / Brands / Markets
Our flagship products are traditional cow-milk based fresh cheese, including the 'maquée' which is hand-ladled into moulds, fresh cheese with butter, the Régalou. We make products that are tailored to the needs of hospitals, the hospitality sector and the agri-food industry: fresh cheese for pastry, desserts, cold sauces, vinaigrettes, etc.
Main references
Delhaize, Carrefour, Mestdagh and SPAR . RÉGAL mainly produces its products under retailer's brands.
Certification
Standard Comeos Food for SMEs.
Pictures