Miscellaneous
MONDE SELECTION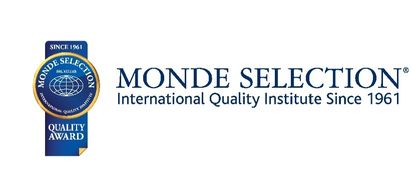 Person of contact
Contact details
Chaussee de Tubize, 242
1440 WAUTHIER-BRAINE
Phone: 32-(0)23467557
Fax :32-(0)23467576
company profile
Added Value
MONDE SELECTION, International Institute for Quality, has the mission to evaluate consumer products by professional and independent juries to grant them a "Bronze", "Silver", "Gold" or "Grand Gold" quality label.
More than 3000 products from over 80 countries are tasted and tested by 70 eminent experts every year.
Each category has his own jury panel of scientists, professionals, consultants in nutrition, sommeliers and chefs from the most prestigious culinary organisations.
YOUR BENEFITS
• Marketing and commercial tool : our quality label on your product packaging helps the consumer to be guided and reassured in his purchase intention. It is also an undeniable support for your commercial negotiations.
• Product improvement : an independent evaluation of your product by international experts will motivate your team and provide your research and development department a new chance to measure and enhance the quality of its products.
• An external quality control : position your product within the global market and be aware of trends and evolutions.
• Consumer recognition: since 1961, the credibility of the institute, the quality of its experts and the prestige of its recognitions are approved worldwide.
Product range - Services / Brands / Markets
• Spirits & Liqueurs
• Beers, waters and soft drinks
• Food, diet and health products
• Cosmetics and toiletries
Main references
AB Inbev; Coca-Cola; GNK Liquor Corporation; Heineken; Jinro; Modern Farming (Group); Nuoxin Food; San Miguel; Taiwan Tobacco & Liquor Corporation; Xinjiang Mest Beer; …