Beers and spirits with character
BRASSERIE LEFEBVRE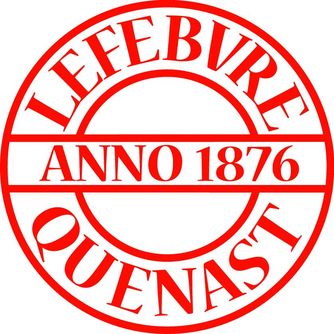 Person of contact
M. Peter DE LAUSNAY
Export Manager
Phone: 32-(0)67670766
Contact details
Chemin du Croly, 54
1430 QUENAST
Phone: 32-(0)67670766
Fax :32-(0)67670238
company profile
Company history
BRASSERIE LEFEBVRE is a family business created in 1876. The sixth generation works alongside the fifth. Considered as a major Belgian producer of special beers, it is one of the top 10 Belgian family companies exporting their beers worldwide.
Specialised initially in high fermentation beer, it is today widely recognised as being one of the belgian reference in the brewing sector.
Added Value
Six generations young, Brewery Lefebvre combines intelligently ancestral know-how and innovation. Furthermore Brewery Lefebvre is reputed for the quality of its beers, as well as the range diversity, which is clearly a major asset.
Product range - Services / Brands / Markets
Since 1876, the brewery has been using its know-how to come up with the best possible beers. Its range of beers includes the beers of Abbaye de Floreffe, the Barbãr Blonde and Brune (both with a little honey touch), the range of fruit beers under the name "Belgian", the Newton (apple beer), the "Blanche de Bruxelles" and the "Hopus" with its 5 different kinds of hop.
Certification
BRASSERIE LEFEBVRE holds IFS, International Food Standard, HIGHER LEVEL certification.
Pictures