Spices and condiments
INTERNATIONAL SPICE AND FOOD IMPORT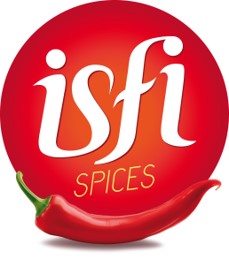 Person of contact
Philippe GONDRY
Sales Director
Phone: 32-(0)23846077
Contact details
Avenue de l'Industrie, 20
1420 BRAINE-L'ALLEUD
Phone: 32-(0)23846077
Fax :32-(0)23845147
company profile
Added Value
The ISFI range contains both pure and original herbs & spices, as well as exclusive blends. On top of proposing products, we also offer our Catergory Management knowledge. We can answer to your specific requests by offering a large product range (classic, organic, reduced salt, etc). ISFI will also help you build the "shelf of tomorrow" with the ideal product portfolio, the fit-for-purpose packaging and advice on shelf guidance.
Product range - Services / Brands / Markets
ISFI develops a wide range of spices, herbs, blends and broths under its own label as well as under Private Labels. ISFI offers worldwide distribution within retail, foodservice and catering. ISFI has also created the PH «Professional at Home» range, an assortment of premium blends, mills and paste broths developed by the Michelin star chef Piet Huysentruyt. As from 2017 we launch the Funky Soul Spices, proposing delicious streetfood mixes.
Main references
Colruyt (BE), Makro-Metro (FR/BE/NL), Carrefour (BE/FR), Booker (UK), TJ Morris (UK), Aldi (BE/FR), Monoprix (FR)
Certification
Food BRC certificated: Grade A+ Unannounced - IFS Food: Higher level - CertiSys Bio Certification - BSCI (Business Social Compliance Initiative)
Pictures