Spices and condiments
---BLUE ELEPHANT - FINE FOOD CATERING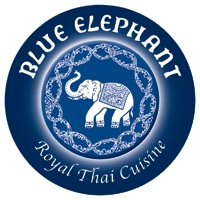 Person of contact
Patrick COIBION
Sales Manager
Contact details
Avenue Ernest Solvay, 44
1480 SAINTES
Phone: 32-(0)23660624
Fax :32-(0)23669675
company profile
Company history
The business was set up in 1999 and is part of the BLUE ELEPHANT Group, Ambassadors of 'Royal Thai Cuisine', whose first restaurant opened its doors in Brussels (Uccle) in 1980. Today, the group has 14 restaurants across the globe, two cookery schools in Thailand and two production workshops, one in Bangkok and one in Belgium.
In Belgium, we make fresh ready meals and a Food Service range of products that are largely Thai and Indian cuisine based on recipes by our Thai Blue Elephant chefs and our Indian La Porte des Indes chefs.
In 2013, our 'Blue Elephant Catering' operations were renamed as 'Fine Food Catering' to illustrate the diversification of our activities by bringing bespoke solutions (Private Label, Externalisation) and the broadening of our range to include other international recipes.
Added Value
Expertise : Belgo-Thai group. Selection and imports of the main ingredients by our workshop in Thailand for 36 years.
Quality : 100% natural, no preservatives, no glutamates, no colouring agents, no GMOs.
Origin : Native Food, authentic products, traditional recipes.
Product range - Services / Brands / Markets
Range and services : fresh Thai, Indian and Asian ready meals. Products food service and assembly cooking (sauces), ready to eat products (finger food)
Brands : Blue Elephant – La Porte des Indes – Azian
Markets : GMS, Food Service, Airline and Railway Catering, MDD.
Main references
Thai Airways, Delhaize, Délitraiteur, Rob, Monoprix, Thalys and others
Certification
HACCP, Comeos, SAC.