Miscellaneous
FOODCHAIN ID TESTING SOLUTIONS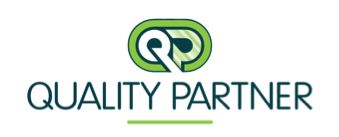 Person of contact
Mme Caroline HANSSENS
Business Development Director
Contact details
En Hayeneux, 62
4040 HERSTAL
Phone: 32-(0)42407500
Fax :32-(0)42407510
company profile
Company history
A spin-off of the University of Liège established in 2000 at the initiative of Prof. Dr. G. Daube, QUALITY PARTNER specialises in quality control of the agri-food sector.
Our experienced team of over 50 people, performs every year more than 10 000 audits and 250 000 analyses at all levels of the food chain.
Added Value
Our customised solutions combine a scientific and pragmatic approach necessary for the enhancement of quality control and measurable interpretation. Our internal IT department allows you to integrate these controls for optimum visibility in our "Food-Safe IT" system or your own management system.
Always seeking to provide an innovative service, QUALITY PARTNER offers a brand new food metagenomics service! This technological revolution allows the identification of tens of thousands of micro-organisms in a single analysis. This breakthrough makes it possible in particular to improve quality by identifying and monitoring flora that alter during aging, to identify the source of contamination, to objectify the influence of any change in the process, ...
Product range - Services / Brands / Markets
Inspection : processing, wholesale and retail, Hotels, Restaurants & local authorities, farms, cooperatives, ....
Certification : Organic, sector specifications, global references (FSSC and ISO 22000, ..).
Laboratories : microbiology of food, water, cosmetics and para-pharmaceutical, check of Best Before by Date, "Challenge test", molecular biology techniques: virus detection, characterization of bacterial strains, identification of bacterial or fungal species or genomes, genome sequencing, metagenomes.
Main references
Delhaize, Cora, Sodexo, Carrefour, Danone
Certification
ISO 17025 Laboratory
EN 45011 Product certification
ISO 17020 Inspection
ISO 17021 System Certification