Spices and condiments
BIONAT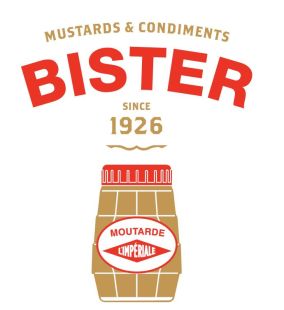 Person of contact
Fabienne BISTER
Managing Director
Phone: 32-(0)83214702
Contact details
Rue du Parc Industriel, 10
5590 ACHENE
Phone: 32-(0)83214702
Fax :32-(0)83211593
company profile
Company history
MOUTARDERIE BISTER is a family run business created in 1926. It is the leading Belgian mustard producer also producing sauces and condiments. We have two production sites : one in Belgium in Achêne (Ciney, Namur - Walloon Region) and one in France in Saint Thibault (Troyes, in Champagne - Aube).
Added Value
BISTER has over 40 different mustard recipes, the most famous being the « Moutarde L'Impériale », which is well known to Belgians (15% market share). BISTER also makes Dijon mustard with or without sulphite, organic mustards and mustard with honey for different beekeepers, among others. The piccalilli is the second flagship of the company, followed by gherkins, onions and cappers in vinegar and cold sauces.
We are also active on the private label market, gourmet delicatessen, with organic retailers and on the B-to-B market.
BISTER is one of the largest European manufacturers of certified organic mustards and condiments.
Our mustards and our range of organic products are very successful as distributor brands.
Product range - Services / Brands / Markets
From Dijon mustard to fine mustards, BISTER has been making mustards for over 80 years. The range also includes capers, gherkins, onions, piccalilli, mayonnaise, salad dressings and pickles in large packs.
The business offers many brands specific to distribution networks.
Large retail chains: Bister and L'Etoile by Bister
Wholesalers (food service) : Bister and L'Ancre
Gourmet Food stores : Les Bistériades Gourmandes
Organic Food stores : Bioster and Bio-Gourmet
Main references
Carrefour, Delhaize, Colruyt, Cora, Match, Intermarché…
Certification
IFS higher level - BIO for ou two manufacturing sites - KASHER for our french plant