Spices and condiments
BIO-NUTRILAB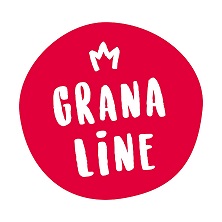 Person of contact
Fouzia OUKACHA
CEO
Phone: 32-(0)474101345
Contact details
Rue de la Chaudronnerie, 11 A
4340 AWANS
Phone: 32-(0)
Fax :32-(0)
company profile
Certification
BE-BIO-03
Activities, products and brands
GRANALINE BIO-NUTRITION has developed functional products and food supplements 100% organic, healthy and quality, using what mother nature offers best: plants - fruits and vegetables. Our brand was created by Fouzia Oukacha, a biochemist and nutritionist who wants to offer a healthy alternative to classic drinks. Enjoy unique tasting moments while preserving your "Health Capital".
New products and innovations
Our founder used her knowledge to develop pure antioxidant pomegranate juices, nutritional drinks, energy-boosting fruit bars, vinegars and food supplements, all 100% organic and eco-sustainable. Our products are rich in antioxidants and polyphenols, Omega 5 and 6, vitamins B and C. With Granaline, opt for quality, naturally authentic and sincere taste.
Pictures