Miscellaneous
NSF EURO CONSULTANTS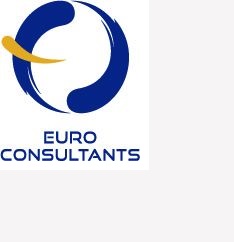 Person of contact
M. Jean-Jacques ADAM
Phone: 32-(0)499523353
Contact details
Avenue Pasteur, 21
1300 WAVRE
Phone: 32-(0)10842293
Fax :32-(0)10844878
company profile
Company history
EURO CONSULTANTS, a Belgian company founded in 1990, specialising in the agrifood business, the agro industry and quality, is active in consulting, training, audits, technical assistance and studies. From its leadership position as a consultant in health and safety in the agrifood business, the company has gradually earned a reputation as a true partner in quality improvement within organisations. Today, Euro Consultants, which has become a group of seven subsidiaries, has operations in Belgium, Tunisia, Canada and France.
Added Value
EURO CONSULTANTS GROUP wishes to develop a model of expertise adapted to the multiple needs of its clients but, more importantly, a harmonised model particularly responsive to the demand given its presence on several markets. Today, thanks to its evolution and diversification, the Euro Consultants group is a truly integrated partner when it comes to the development and improvement of products, systems and resources in many countries.
Product range - Services / Brands / Markets
EURO CONSULTANTS GROUP specialises in the improvement of the quality within organisations. The group is mainly active in the food industry and the agro-industries. It offers many services in different sectors: catering, hospitality & tourism; industry; distribution; international & institutional cooperation. EURO CONSULTANTS GROUP offers its services on five levels: audit & control, studies, training and coaching, consulting & support, operational assistance.
Main references
The experience, skills and motivation of the EURO CONSULTANTS GROUP team have allowed it to collaborate, since 1990, with the biggest names in the distribution sector (Carrefour, Monoprix, Auchan, etc.) the restaurant business (Quick, McDonald's, Quick, ...) or industry (Nestlé, Danone, Pepsi, ...).
Certification
- ISO 9001: the group guarantees the quality of its management system.
- Winner of Etoiles d'Or awarded by the Cercle Esteler – best partnership between Wallonia-Canada.
- Gazelles 2005, 2006, 2007, 2008, 2009 and 2011 for the economic magazine Trends