Dairy and egg products
AGRAL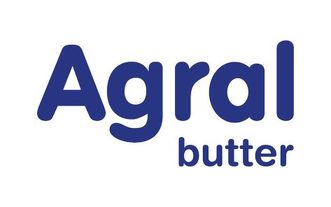 Person of contact
Louis-Philippe CRAHAY
Commercial Representative & New Business Development Director
Phone: 32-(0)478563140
Contact details
1, du Brabant Wallon
6180 COURCELLES
Phone: 32-(0)71451461
Fax :32-(0)71450142
company profile
Company history
The Belgian dairy company AGRAL is 100 % specialized in the production of butter and fats for over 40 years. Benefiting from ultramodern equipment combined with extensive technological expertise, AGRAL is constantly adding to its range innovative products in order to respond to market and consumer requirements.
Added Value
With an annual production capacity in excess of 25000 tons, AGRAL is today able to offer supermarkets, mass caterers and industrial manufacturers solutions that meet their requirements.
One of AGRAL priorities is its flexibility. AGRAL customers can easily find products suited to their markets thanks to all the combinations of products and packaging available at AGRAL.
Product range - Services / Brands / Markets
Traditional Butter, Light butters (40%-60%), Spreadable Butters, Butter blends, Flavored butters & Puff Pastry Butter & Margarines, …
From 8 g to 10 kg, all the sizes are available at AGRAL.
Main references
ARLA FOOD DEUTSCHLAND, FONTERRA, GRANAROLO, LUXLAIT, EMBORG, CARREFOUR, ALDI, LIDL, AUCHAN, LECLERC
AGRAL S.A. holds its own brand under HERITAGE brand but is also producing various butter references for several retailers & works under private label for many partners worldwide.
Certification
IFS - BRC - SAC - HALAL - BIO
Pictures