Bakery, confectionery and waffles
GICOPA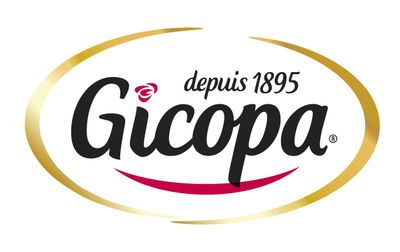 Person of contact
Contact details
Rue Lileutige, 122
4140 SPRIMONT
Phone: 32-(0)42640095
Fax :32-(0)
company profile
Company history
The GICOPA candy factory/bakery is a family owned company in the south east region of Belgium (Liège). Since several generations Gicopa continues to use its unique know-how to produce quality products with a respect for traditional values.
GICOPA was founded in 1895 by Mr Gillard who named it after « Monsieur GIllard COnfiserie et PAin d'épices » / « Mr Gillard candy factory and ginger/spiced bread (bakery) ».
Added Value
The specialty of Gicopa is hard boiled candy that continues to be produced according to Monsieur Gillard's original recipes. We use best quality ingredients and aromas to deliver our authentic flavours. Best sellers are the Violette (purple flower shaped candy), the very, very, very sour cherry and the flower mix ( mix of flower shaped candies of different flavours : violet, mandarin, cherry, lemon, kiwi). Our small structure allows us to develop a personalized candy with the flavour and colouring of your choice, just contact us.
During the end of the year season our factory also produces two other exeptional specialities from Liege : the « Massepain cuit » (heart shaped marzipan from a 120 years old traditional recipe that is baked with a golden crust in the oven). The « spéculation pur beurre », cousin of the famous belgian speculoos with roasted hazelnut and a delicate secret mix of spices that has the perfect combination of sweetness and texture.
Product range - Services / Brands / Markets
Hard boiled candies
24x100gr – bag
12x200gr – bag
12x150gr – plastic cup
1kg – bag
3kg – bag
Massepain and Spéculation (in season)
DISTRIBUTION
We work with large belgian retailers as well as candy/biscuits distributors. Our ambition is to develop our exports so the one and only Vraie Violette de Liège as well as our other products get visibility on the international scene.
Certification
FSSC22000 certified by SGS.
Pictures