Bakery, confectionery and waffles
GAUFRES GEURTS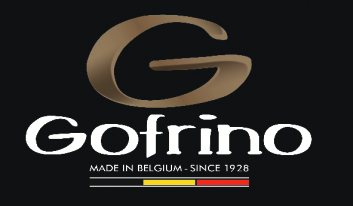 Person of contact
Sherley Loneux
Phone: 32-(0)19544199
Contact details
Rue du Parc Industriel, 16
4300 WAREMME
Phone: 32-(0)19544199
Fax :32-(0)19545508
company profile
Certification
FDA – IFS (Highest level ) – BRC (Grade AA ) – BIO
Activities, products and brands
GOFRINO is specialized in the production of high quality and handmade waffle for its customers around the world. Its artisanal products come from traditional methods and recipes of yesteryear, using quality and local ingredients. For almost 35 years, its production factory based in Belgium has been the leader in the production of 100% natural waffles which it exports in refrigerated (frozen) packaging worldwide!
New products and innovations
Products are available in different sizes and weights (60 gr to 120 gr): - Frozen Liège waffle and doughs - Frozen Liège waffles - Fresh Liège waffles - Flavors: Vanilla, Cinnamon, Chocolate chips - ORGANIC .
Pictures