Bakery, confectionery and waffles
DELY WAFELS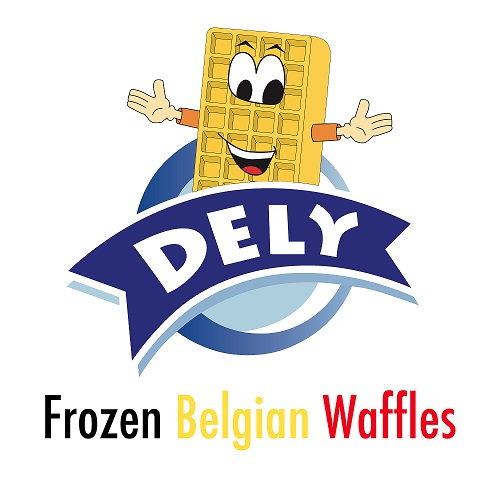 Person of contact
Davy Van Poucke
Export Manager
Phone: 32-(0)56340880
Contact details
Porte des Bâtisseurs, 166
7730 ESTAIMPUIS
Phone: 32-(0)56340880
Fax :32-(0)56341880
company profile
Company history
DELY WAFELS is a family company created in 2001 which has successfully become a leading company in the preparation of frozen authentic Brussels waffles. Although our primary market is still Western Europe, particularly France, we also sell our waffles in the United States, Japan, etc.
Added Value
DELY WAFELS' first commitment is to product quality: our strict requirements begin with the selection of the best ingredients and continue with checks at every production stage in order to guarantee food safety and taste. Every waffle is visually inspected in order to certify the taste and authentic and original shape of the Brussels waffle.
Our waffles are easy to use: from freezer to oven. You have to reheat them only 4 min at 220°C in a pre-heated oven. It is also possible to heat the waffles in a toaster.
Product range - Services / Brands / Markets
Dely's Brussels waffles are available in 2 sizes: 40g or 80g.
Our waffles can be sold under the Dely brand or a private label with suitable packaging for either retail sales or the foodservice industry.
New products :
Round waffles (30g) perfect for breakfast
3 flavours: classic, chocolate and savoury
Even easier to reheat: less than 2 minutes in a toaster.
Certification
BRC grade AA
Pictures