Bakery, confectionery and waffles
DEREMIENS CHOCOLATE GROUP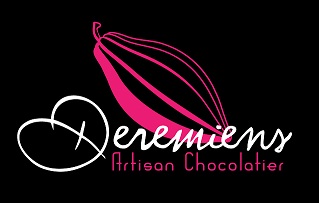 Person of contact
Renaud Mathieu
Phone: 32-(0)61502979
Contact details
Prouvy, Voie d'Orval, 26
6810 CHINY
Phone: 32-(0)61502979
Fax :32-(0)61502979
company profile
Activities, products and brands
Artisan chocolatier since 2005, we now manufacture our own chocolate from rigorously selected beans around the world. Most of our beans come from small farms. We want to highlight the work and knowing of small farmers. We check the working conditions of our different partners. We use fermented beans which give way to multiple flavors.
New products and innovations
Our range of bases and origins chocolates for professionals in packaging of 5Kg and in 1Kg for the small artisan or the final customer.
Pictures