Bakery, confectionery and waffles
DESOBRY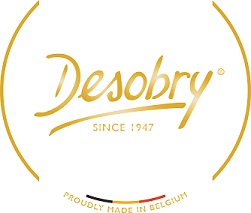 Person of contact
Adrien Boels
Commercial Director
Phone: 32-(0)69891753
Contact details
Rue du Vieux Colombier, 1
7500 TOURNAI
Phone: 32-(0)69891750
Fax :32-(0)69841631
company profile
Added Value
DESOBRY is a familiy-owned business that produces fine biscuits. We are proud to be part of theworldwide known Belgian gastronomy (Belgian chocolate, French Fries which are "Belgian Fries", Beers, speculoos, etc.) Our innovations are tastefull and we even reinvented the classic cookie with our "perle" : a product that take the most of a biscuit & of a Belgian praline.
Product range - Services / Brands / Markets
Our range is very large : Tin boxes, Trendy Boxes with a magnetic opening, our "Moment Boxes" for a single biscuit consumption (single wrapped biscuit), our classic carton cases. We recently launched our snacking, composed by 3 "perles" : ideal for a delicious break !
Main references
DESOBRY exports worldwide & in all big retailers (WallMart, Costco, Carrefour, Auchan, etc.)
Certification
BRC - IFS (High Level)
Pictures