Commercial and collective catering
ARTISTA CHOCOLATES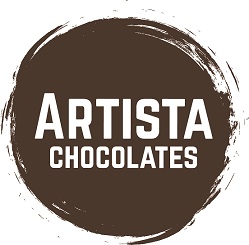 Person of contact
Contact details
AVENUE MERCATOR, 10
1300 WAVRE
Phone: 32-(0)23660269
Fax :32-(0)23663539
company profile
Company history
Baptista was founded in 1984. In 2011, it was acquired by two Belgian chocolate enthusiasts and specialists: Bart Dero and Michael Gijselaar. Chocolate has no secrets for them and each, in their own way, has made their mark in this sector. The duo has given the company a new lease of life, while anchoring it in its traditions. The most successful products have been refined, new products created and the range expanded. The result is a great balance between authenticity and novelty.
Added Value
The strength of our business is based on creativity, its innovative character, and subcontracting for renowned chocolatiers and "private label" manufacturers. Our production facilities enable us to produce many applications to very short deadlines in response to continually developing market requirements.
Product range - Services / Brands / Markets
This line exists out of a wide range of decorating options, from crystallised rose petals to apple pieces infused with cinnamon or caramelized sesame seeds.
A new range of "mendiants" and "mini-mendiants" cakes.
We are always listening and working together with our customers for the development of new products and concepts.
We export our products worldwide.
Your partner for new, innovative chocolate concepts.
Certification
BAPTISTA CHOCOLATES SA is ISO certified and we are moving towards BRC certification.
Pictures