Commercial and collective catering
AVIETA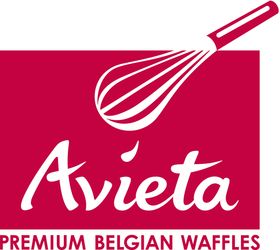 Person of contact
Hervé BATAILLE
Sales & Marketing Manager
Phone: 32-(0)85611773
Contact details
36, Rue de Villers
4520 VINALMONT
Phone: 32-(0)85611773
Fax :32-(0)85612460
company profile
Company history
Avieta, creator of delicious and authentic top-quality Belgian waffles. For more than 80 years, the know-how of our master bakers and our innovative manufacturing processes have guaranteed the consistently high quality of our waffles.
Added Value
Our family owned business is active on the national and international markets and is expanding fast. It has a complete mastery of the baking and marketing of top-quality Belgian waffles made from natural ingredients, without coloring, preservatives or GMO. The enthusiasm and team spirit that our driving force enable us to offer all the reliability and flexibility needed to anticipate our customer's requirements and meet their specific demands as regards recipe, usage, size and packaging.
Product range - Services / Brands / Markets
Constantly on the look-out for new trends and ever attentive to the needs of our customers, we like to look ahead and for that reason we make constantly sizeable investments in research and development. Avieta produces a wide range of fresh and frozen waffles including Crunchy Pearl Sugar Waffles, Authentic Brussels Waffles, American Toaster Waffles, Two Bites Waffles and Sandwich Waffles.
Main references
Products manufactured by AVIETA are distributed by major food distribution groups, mainly under their own brand, in both retail and food service.
Certification
Avieta complies with the strictest food standards: IFS (International Food Standard), BRC (British Retail Consortium), Halal, Kasher, HACCP (Hazard Analysis Critical Control Points), GMP (Good Manufacturing Practice),...
Pictures