Chocolate and confectionery
BELVAS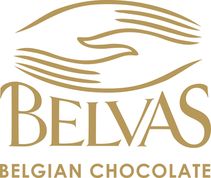 Person of contact
Thierry NOESEN
General Manager
Phone: 32-(0)475403050
Contact details
7, Chemin du Fundus
7822 GHISLENGHIEN
Phone: 32-(0)68337746
Fax :32-(0)68445549
company profile
Added Value
All BELVAS chocolates are 100% organic. We are also gluten-free, without lecithine, without colorant, without flavor and without preservative. We also offer vegan certified products. We are Fairtrade labeled. Our cacao is fully traceable to our partners-cooperatives: Naranjillo, Acopagro et Divisoria in Peru, Conacado in Santo-Dominguo.
Product range - Services / Brands / Markets
BELVAS offers chocolates with authentic flavors of ingredients from the best origins: 72% chocolate with cocoa from Peru and Santo-Domingo, organic almonds from Murcia, organic hazelnuts from Piemonte, organic pistachios from Sicily, organic coconut from Sri Lanka…
Main references
Séquoia, Magasins du Monde (Oxfam), Naturalia, Nature et Découvertes, Les Nouveaux Robinson, Biocoop, Le Retour à la Terre, Planet Organic, Bio Planet, Denn's.
Certification
BIO - FAIRTRADE - BRC - KOSHER - EMAS - VEGAN
Pictures