Bakery, confectionery and waffles
NATURE SNACKS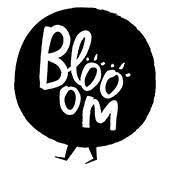 Person of contact
François-Xavier WILLAERT
Phone: 32-(0)499567852
Contact details
Avenue de l'Industrie, 26 bte E 6-7-8
1420 BRAINE-L'ALLEUD
Phone: 32-(0)499567852
Fax :32-(0)
company profile
Certification
We organic certified by certisys.
Activities, products and brands
Nature Snacks is a producer and wholesaler of healthy organic snacks. We have developed two brands: Blooom Organics, energy balls in 6 different flavours and Jua, exotic dried fruits: banana, mango and pineapple! The perfect snack for the whole family! Nature Sancks also specializes in sekking dried fruits in bulk. All our products are also available in private label. Our mission is to adapt to our customers' needs
New products and innovations
In 2019, we lanched a new brand aimed at kids: JUA, exotic dried fruits in individual portion: banana, mango and pineapple. Nothing weird inside: no preservatives, conservatives, etc..Only fruit and nothing else! No refined sugar. It is both tasty and healthy!
Pictures