Bakery and confectionery
BVF INGREDIENTS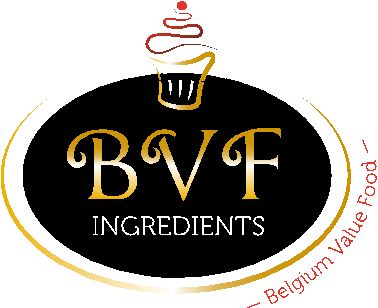 Person of contact
Christelle Wucher
Export manager
Phone: 32-(0)494578374
Contact details
7, Rue des Journaliers
7822 GHISLENGHIEN
Phone: 32-(0)68455563
Fax :32-(0)
company profile
Company history
Created in 2013, our company offers innovative and technological ingredients designed for industrial manufacturers, semi-industrial manufacturers and distributors from the baking, cake-making, chocolate, ice-cream and catering sectors.
Our concept involves offering our customers the opportunity to distinguish themselves with specific recipes available at the same cost as standard recipes offered by leading manufacturers.
It is a very promising niche market which helps to support innovation even more and, thus, offer high added-value products for our customers or partners.
In order to achieve these goals, we have designed and constantly improved a replicable production line with small capacity cooking tanks, which enable us to combine quality, efficiency, productivity and flexibility.
In order to accompany our international development, we are also looking for partners, which, thanks to the transfer of technologies, will be able to ensure local production.
In the frame of these partnerships, BVF will pursue its R&D work and propose new recipes and ensure technical support.
Product range - Services / Brands / Markets
BVF-Ingredients offers a vast range of fruit preparations and preserves, chocolate and caramel-based fillings and cream fillings prepared with vegetable oil. Our expertise has led us to create a range of hot and cold coatings, toppings, concentrates for ice-creams and bavarois, as well as flavourings for coffee. Based on strict specifications, we develop a wide range of specific products on request by our customers. Our product ranges can also be certified HALAL.
Main references
Therefore, our ingredients can already be found in several markets around the world: in Europe (Aldi, Lidl, Colruyt, Carrefour, Auchan, Casino), the United States (Cosco Wholesale), Australia, China, and the Middle East.
Certification
IFS
Pictures