Miscellaneous
FRIGERA AG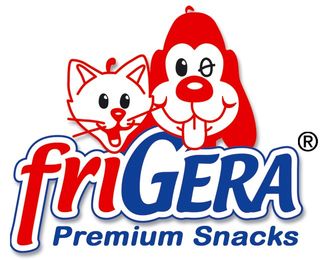 Person of contact
René BOUMANS
CEO
Phone: 32-(0)87596950
Contact details
Handelstrasse, 1
4700 EUPEN
Phone: 32-(0)87596950
Fax :32-(0)87596959
company profile
Company history
friGERA is a family company created in 1987 in Germany, which moved to Belgium in 1997. Its installations were built on the current site in 2001, and taken over by the Deters de Bree family in 2011. Under its new owner, the company found has gained a new dynamism, and is currently one of the European market leaders in dehydrated products for cats and dogs.
Added Value
friGERA is known on the European market for its product availability, its speed of delivery, and its high level of quality.
Product range - Services / Brands / Markets
friGERA produces snacks, treats, and also Semi-Moist products for pets. These are distributed on the European market, under our own brand, and also under a private label. Our main markets are Germany, the Netherlands, France, Switzerland, Spain, Greece, UK and Turkey.
Main references
Fressnapf, Maxi Zoo, Sagaflor, Futterhaus, Futternapf as well as various wholesalers and supermarket chains.
Certification
ISO IFS, HACCP and BIO (organic).
Pictures