Food Ingredients
ENZYBEL INTL.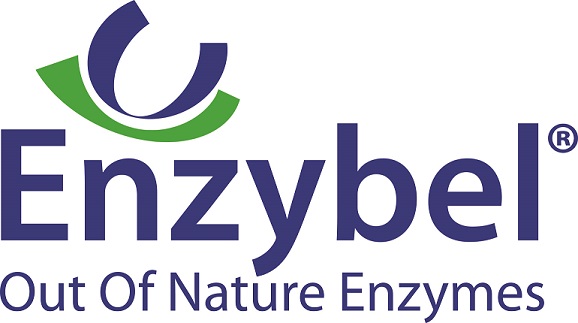 Person of contact
Robert WAGNER
Business Developer
Phone: 32-(0)23530028
Contact details
116, Rue de Waremme
4530 VILLERS-LE-BOUILLET
Phone: 32-(0)42599330
Fax :32-(0)42599339
company profile
Certification
EU-GMP Pharma for API's - FSSC 22000 - HALAL - KOSHER
Activities, products and brands
ENZYBEL is the reference for natural enzymes solutions. We develop plant-derived and animal-derived enzymes such as Bromelain, Chymotrypsin, Ficin, Pancreatin, Papain, Pepsin and Trypsin. Our enzymes are produced for Food & Beverages, Feed & Petfood, Pharma/Nutraceuticals & Technical, with unique focus: high quality products with full traceability at competitive prices.
New products and innovations
Bromelain powder: 1200 GDU/g, 1600 GDU/g, 2000 GDU/g, 2400 GDU/g, 2500 GDU/g, 2800+ GDU/g. Bromelain PNS-5. Bromelain liquid: ApplicaseŽ. Papain powder: PerformaseŽ. Papain PNS-5. Papain liquid: CristalaseŽ and XtraseŽ. Ficine.
Pictures