Bakery, confectionery and waffles
ALYSSE FOOD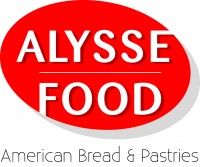 Contact details
Zone Industrielle C - Rue Charles Richet
7180 SENEFFE
Phone: 32-(0)64520630
Fax :32-(0)64520639
company profile
Added Value
ALYSSE FOOD is one of the leading compagnies in the production of american inspired bakery products. We are specialized in supplying Private label products to the leading European retailers. We also supply major palyers in the out-of-Home and Bakery products distribution networks.
Product range - Services / Brands / Markets
Our range of products covers 5 varieties : Bagels, Brownies, Cupcakes, Muffins and Mini muffins. Each variety is developed according to different recipes and different formats. Our products are also made to measure according to your requirements in type of flavors and packaging.
Main references
Aldi, Auchan, Carrefour, Colruyt, Delifrance, Delhaize, Goupe Accor, Mc Donald's,…
Certification
IFS - BRC
Pictures