Bakery, confectionery and waffles
BETRAMOS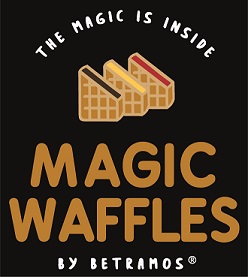 Person of contact
Serge van den Nieuwenhof
CEO
Phone: 32-(0)85844800
Contact details
Avenue du Roi Albert, 51
5300 ANDENNE
Phone: 32-(0)85844800
Fax :32-(0)85845333
company profile
Certification
Our processes respect the demands of an everyday impeccable quality. Betramos is IFS, PCQI, Comeos and RSPO certified and disposes of a FDA registered production facility.
Activities, products and brands
At Betramos we produce Magic Waffles, respecting the traditional Belgian bakery spirit. Our dough is made according to a family recipe that was passed down from generation to generation since 1922. Our delicious fillings are the magic inside the dough that make our waffles so unique.
New products and innovations
Our Magic Waffles come in a unique snack size (80 g / 2.82 oz) and 3 flavor ranges: fruit, sweet and savory. We market our products under our own brand (Magic Waffles) as well as under private label. Available packaging solutions: bulk, retail carton, blister pack, individual flow pack. Our waffles are stored, transported and delivered frozen.
Pictures