Dairy and egg products and derivatives
ETABLISSEMENTS DE SMET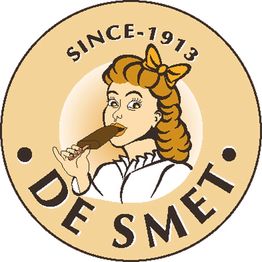 Person of contact
Baptiste DE FRAIPONT
Managing Director
Phone: 32-(0)476662353
Contact details
35, Chaussée d'Asse
7850 PETIT-ENGHIEN
Phone: 32-(0)23959560
Fax :32-(0)23959561
company profile
Company history
ETS DE SMET is a family run company created in 1913. Originally nothing more than a small ice cream "cart," it grew into a home service distribution network and then recentred on its core business : producing frozen desserts and ice creams under distributor brand names (Retail and Catering).
Added Value
ETS DE SMET offers the quality, production management and flexibility that only a family run SME can offer: small production runs (even to very specific specifications), short product development times, competitive prices etc.
Product range - Services / Brands / Markets
ETS DE SMET specialises in extruded products:
* Giant Lollies
* Cones and other individual desserts
We can also produce Kosher, sugar-free/lactose-free ice creams.
Main references
Auchan, Leclerq, Fakta, Brake UK, O Cool, Rewe,..
Certification
BRC (grade A)
Pictures